---
Jiu Jitsu Changed My Life
Posted by Chuck Thompson on
If you spend any time on social media, online forums, or blogs you will come across a "Jiu Jitsu saved my life" story. Well, I don't know if it saved my life, but BJJ certainly changed it.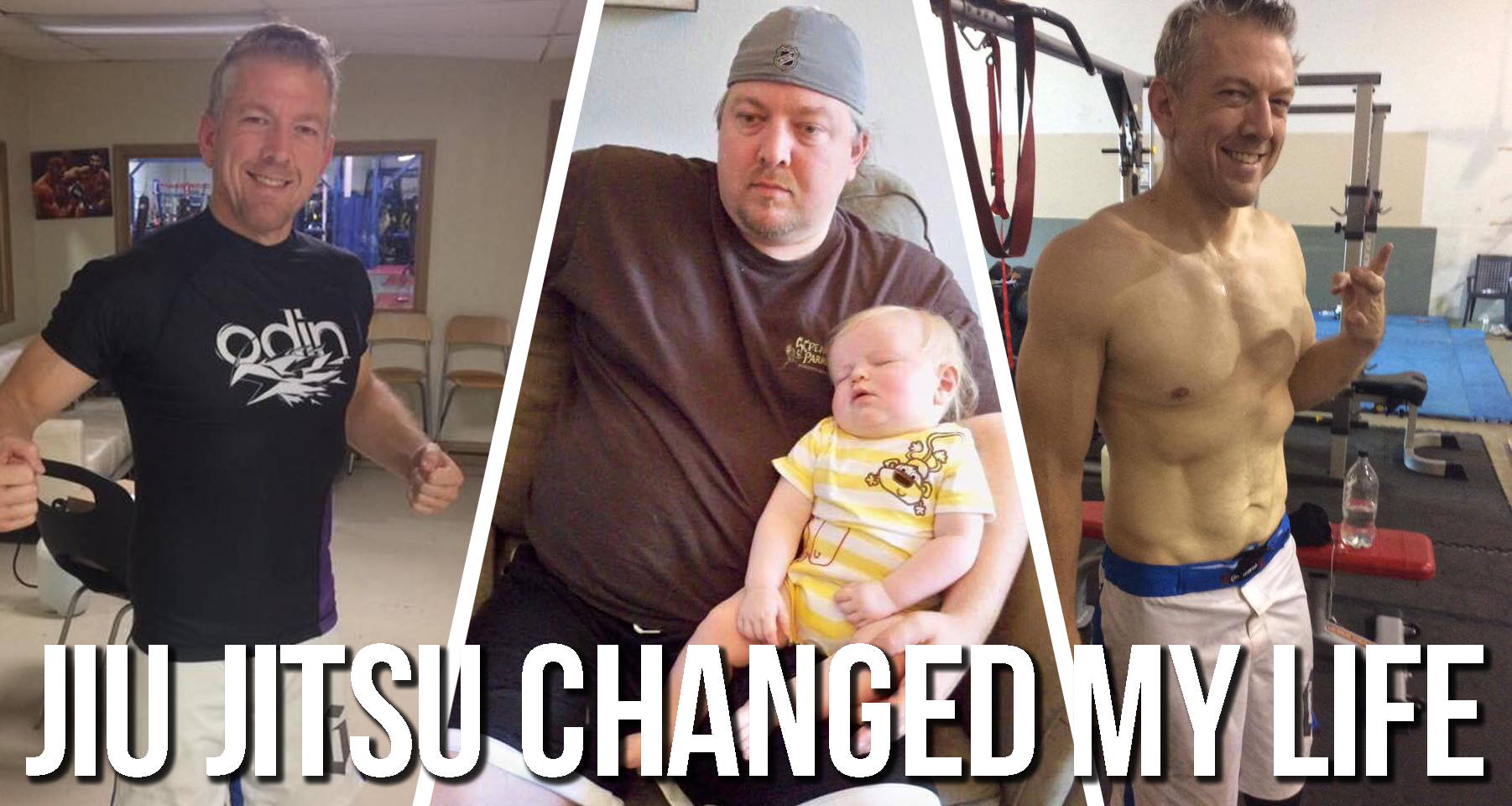 Five years ago, I was a few months shy of my thirty-eighth birthday - and miserable. I was blessed with a lovely wife and an infant son, but was disgusted with myself. During my mid-30's a stressful job (government attorney), poor diet, and a sedentary lifestyle had led me to continue to gain weight until I was carrying two-hundred and seventy pounds on a 5'10" frame.
There was no denying it and no sugar-coating it, I was fat. Not only was I fat, but middle-age was knocking on the door and coupled with all the health risks of obesity, including fear of my first coronary.
As the year progressed, the need for a major change began to nag at me more and more. Having to buy bigger pants (yet again), being affectionately referred to as "big guy" by the clerk at the local convenience store where I bought junk food, and not being able to recognize myself in a work picture wasn't quite enough to send me over the edge. I reached my fed-up point when I became winded just carrying my infant son from the garage to the living room.
It was Fall of 2012, and I was filled with self-loathing and knew I needed to make some major changes, including activity level. I had been active when I was younger, but never had a real passion for any particular sport or activity. I had an on-again, off-again relationship with traditional gyms all my life. I was all-in for six to eight months and then quit for a couple of years because I would grow bored with traditional strength and conditioning.
One Saturday night, my wife's friend Dr. Tony had an extra ticket to a local MMA show and my wife volunteered me to go. I had watched a little MMA through the years, but couldn't even be called a casual fan. A live MMA event, even a local promotion was different than on tv. I had a blast, but was especially fascinated by the ground game. As Dr. Tony and I became fast friends that night, I soon learned he had been training BJJ for a few months at a local gym. He encouraged me to come to his gym and try it - that Monday I did and was instantly hooked.
I started out thinking I would do three days a week. That quickly turned into five and then upwards of seven days a week. Don't get me wrong, I was wrecked – battered and sore all the time, but exhilarated. I adjusted my diet. My changes were not drastic, I just stopped eating fast food constantly and exercised some portion control, and the weight just fell off.
The first fifty pounds were gone in approximately seven months. I am now down about ninety pounds and am in the best overall shape of my life at age forty-three.
BJJ has led to other activities, including weight training, striking, adding strength and conditioning a few times a week, and some interest and goals in other athletic endeavors. However, BJJ is still my primary exercise, my stress management tool, and my joy outside of my family.
I wish I had discovered BJJ when I was young, though in the end I am just glad I discovered it when I did. Like I said before, I don't know if Jiu Jitsu saved my life, but it certainly and permanently changed it.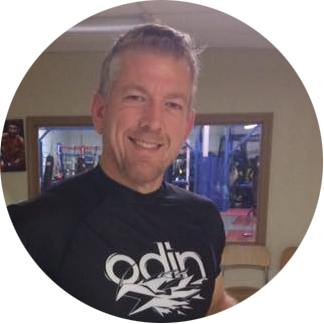 Chuck thompson
---
Share this post
---
---
---
0 comment