About BJJ Problems
BJJ Problems is a portal for all things Brazilian Jiu Jitsu. From the not-so-serious, to the intensely serious - but mostly the former - It is a place to laugh and learn alike. From news articles on current events, new techniques, funny stories and advice, to varied products like t-shirts, hats, training gear and more - BJJ Problems is a one-stop-shop!
---
Laying on the mat and exhausted from intense training sessions we often complain about hurt fingers, sore ears, and the many other ailments we experience because of the training we do. We laugh at the many "inside jokes" only those who do BJJ understand. I wanted to start a forum where these funny situations could be shared - Thus, BJJ Problems was born.
BJJ Problems is famous for creating the funniest and highest quality memes in the Jiu Jitsu community; often imitated, but never duplicated. BJJ Problems started by simply posting text to Facebook such as "Right before rolling: 'I shouldn't have eaten that burrito..." and quickly progressed to overlaying text onto pictures and photoshopping images in silly ways and branching out to other social media platforms. The rest is history.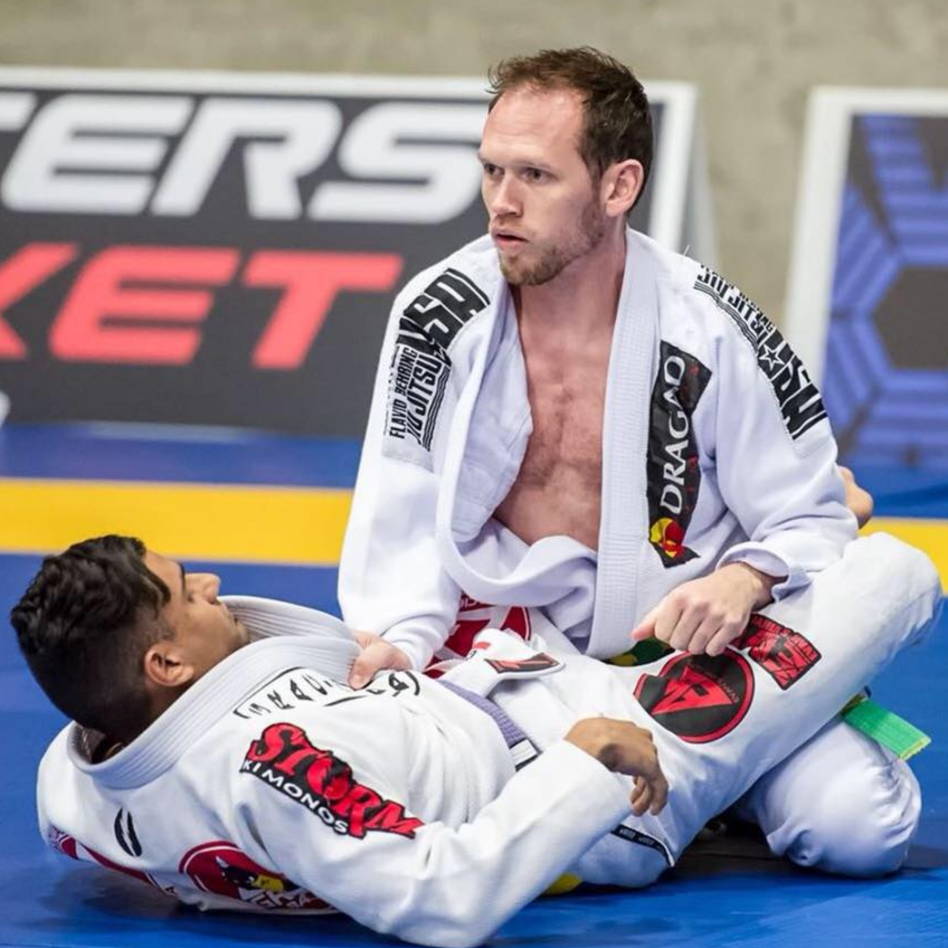 Pictured: Bret Gold (me) in the guard. Can't remember my opponent's name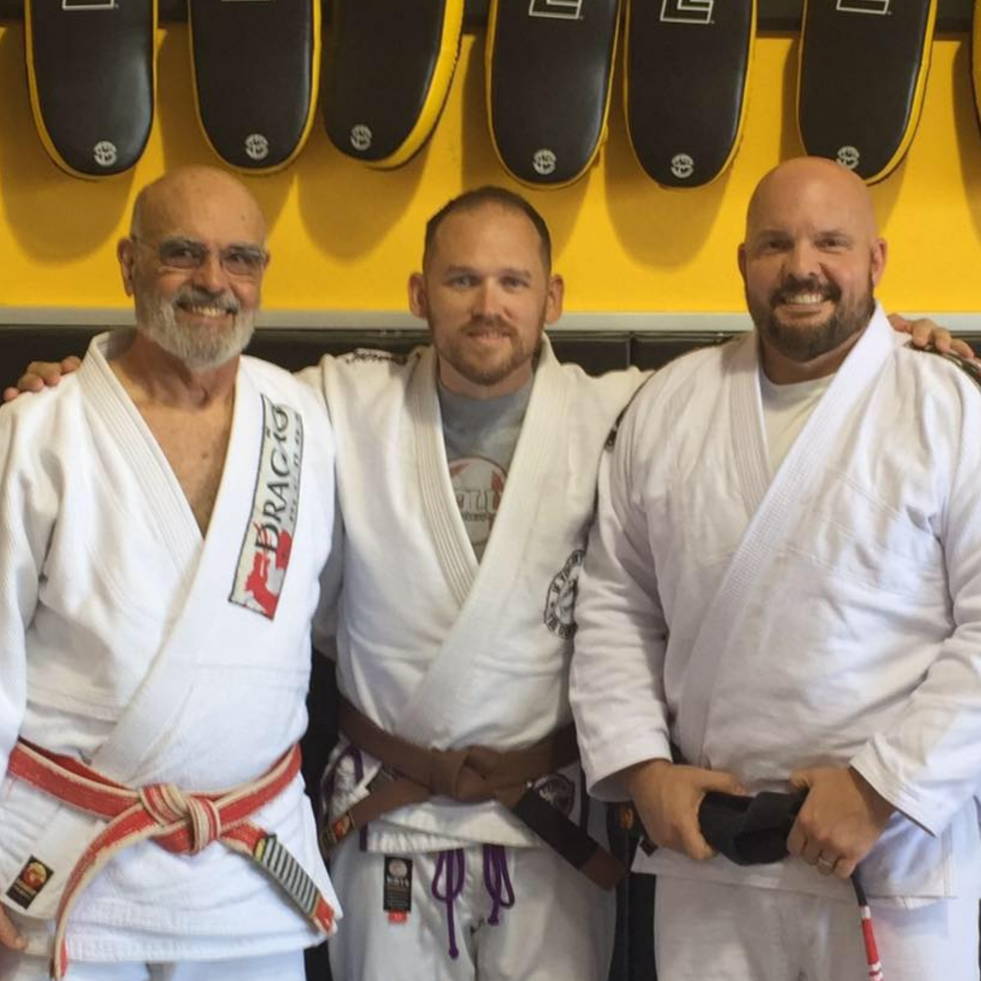 Pictured, left to right: GM Flavio Behring, Bret Gold (me), Prof. Rob Handley
Hi, I'm Bret. I started BJJ Problems in 2012 - I never expected it to get as far as it has and still wonder every day how it happened.
I'm currently (Feb 2018) a second degree Brown Belt under Professor Rob Handley at Absolute MMA in Salt Lake City, Utah. Professor Rob is a 4th degree Black Belt under Grand Master Flavio Behring. I started training with Professor Rob in early 2006.
I have tried to harness my creativity and eye for detail to bring the BJJ Problems fans the premium Jiu Jitsu merchandise and apparel they have been craving and deserve.
I am committed to providing a personal experience for every one of my visitors. From a guy who knows what it's like to train every day, sometimes multiple times a day, taking breaks for injuries, planning vacations around training and competing and creating bonds between one another that will last a lifetime; to all of you, my loyal fanbase, I thank you for your continued support.
If you have any questions, ideas, or comments, etc. please feel free to contact me on Facebook, Twitter, Instagram or email me at bret at bjjproblems.com
---
---